Fast & Easy to Use
Landing Page Builder.
If you were about to build your website… would you spend hours customizing it rather than create a stunning site instantly? Landio will have you up and running in no time.

Small and medium businesses from all over the world
work better

with us.
We're delighted to serve Creative & Marketing Agencies, Law Firms, Business Consultants, Architecture Firms, and Freelancers from all over the world.
"Brisk is the best theme I have tried as of now. What I really like is that you just have to install 3 plugins to be able to fully customize it, instead of dozens of plugins like the other themes."
"It looks like a very good theme. I've been testing and using several themes on Envato for years. I wish you all the best with this theme and I hope it will be maintained and updated.
"I definitely recommend the theme. It works perfectly! You can import the preferred demos, while still having the ability to customize them to your needs. Very happy with Brisk!"
Great collection of
ready-made

templates.
Beautiful, hand-crafted designs to get you started. Install any demo or template with a single click. Mix and match anything.
Complete set of
inner pages.
With the page templates from Landio, you can easily create your own complete website. The inner pages have been optimally designed and arranged so that you can quickly and easily adjust your website to your needs.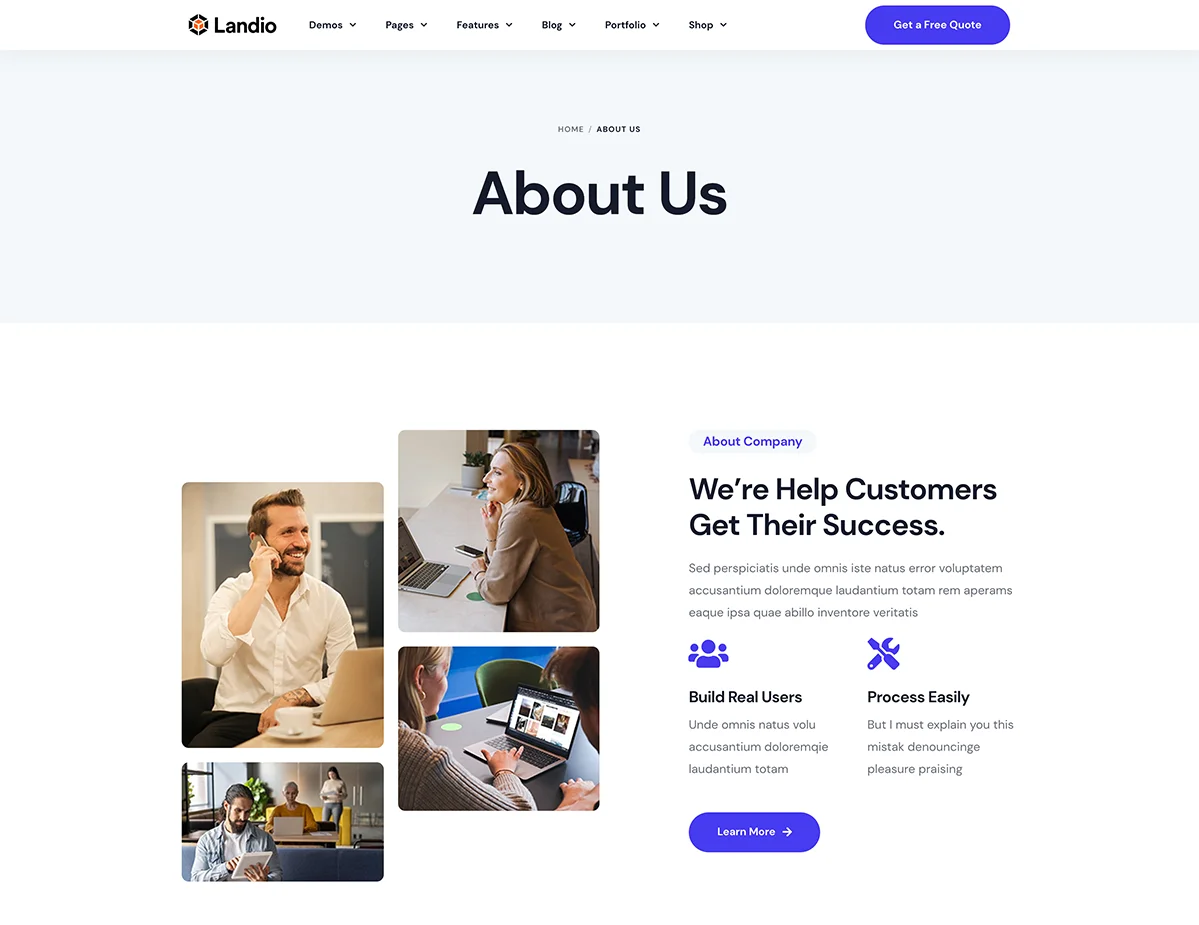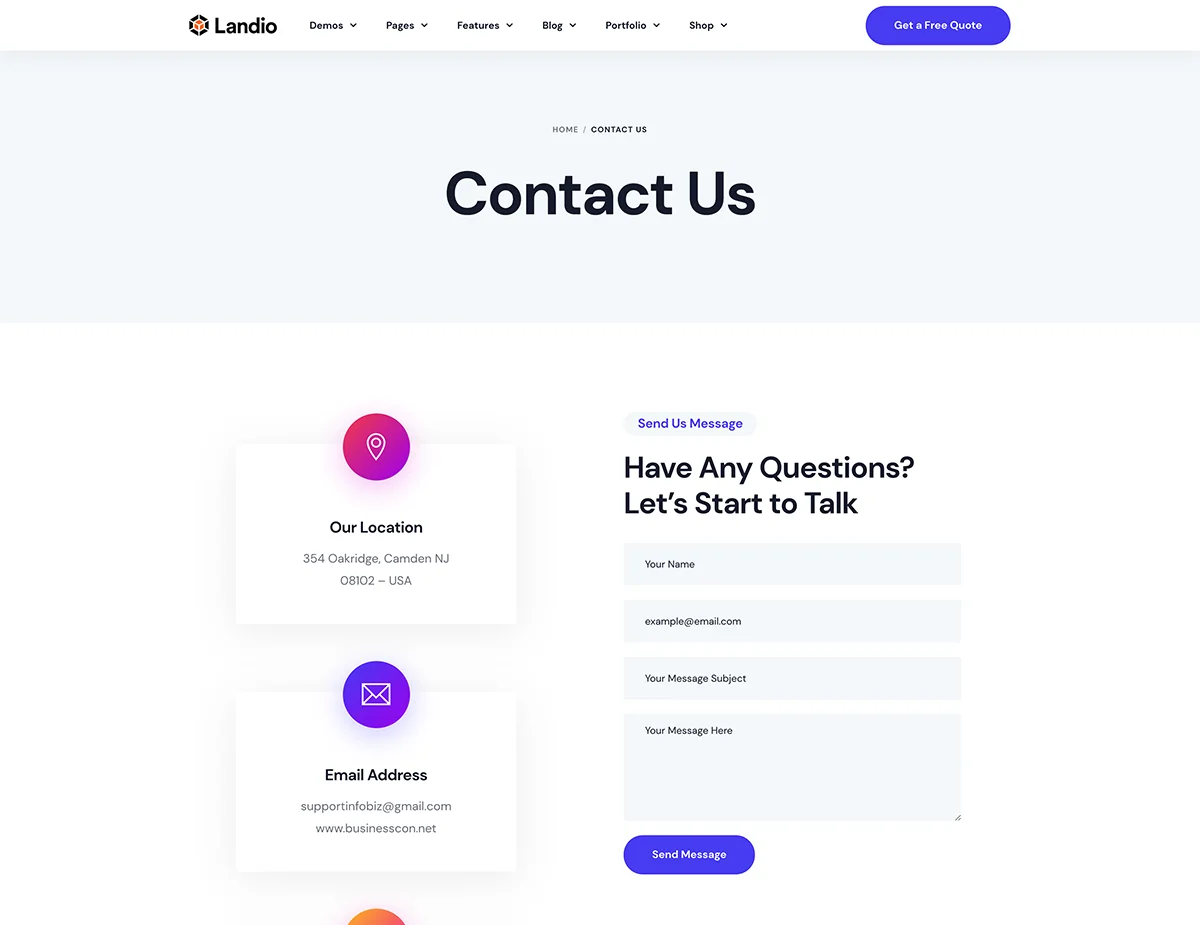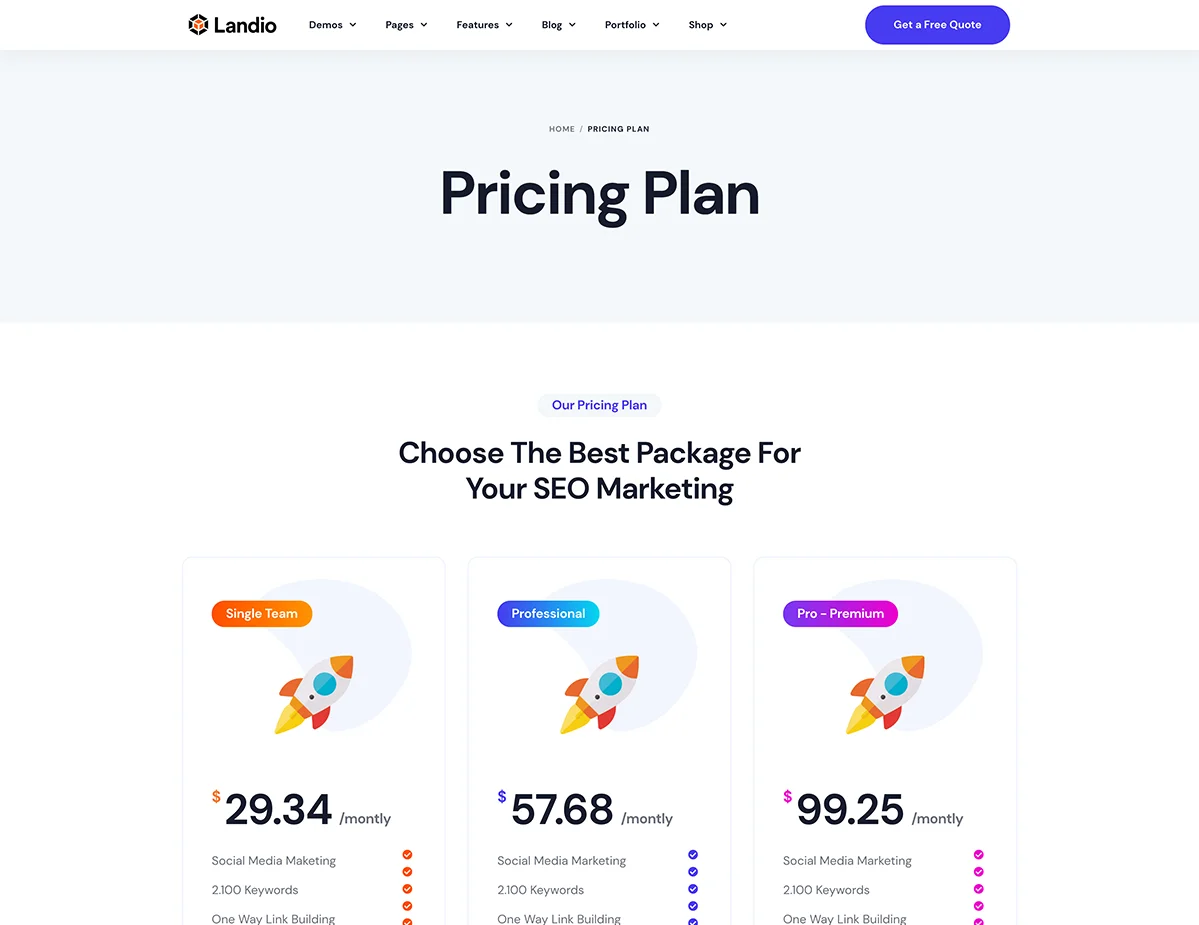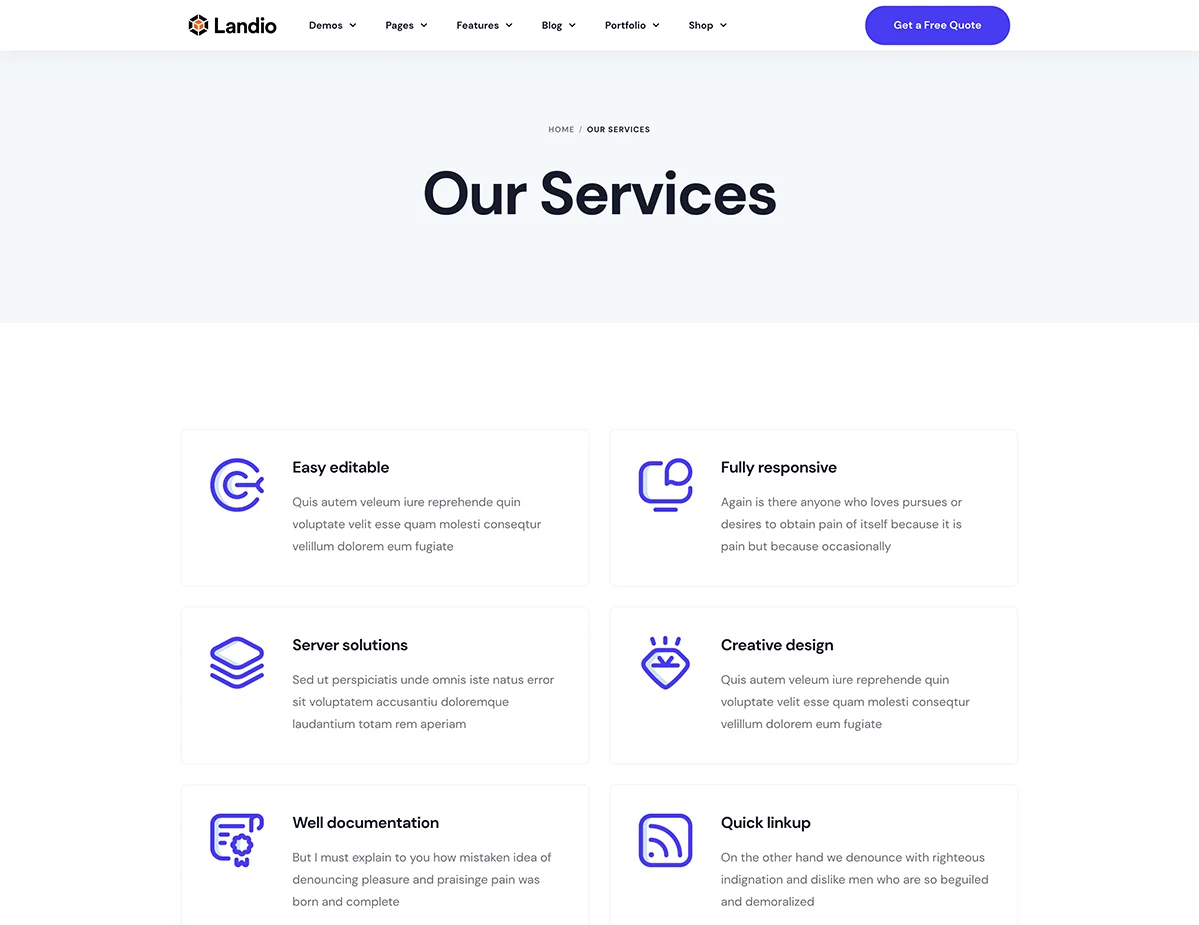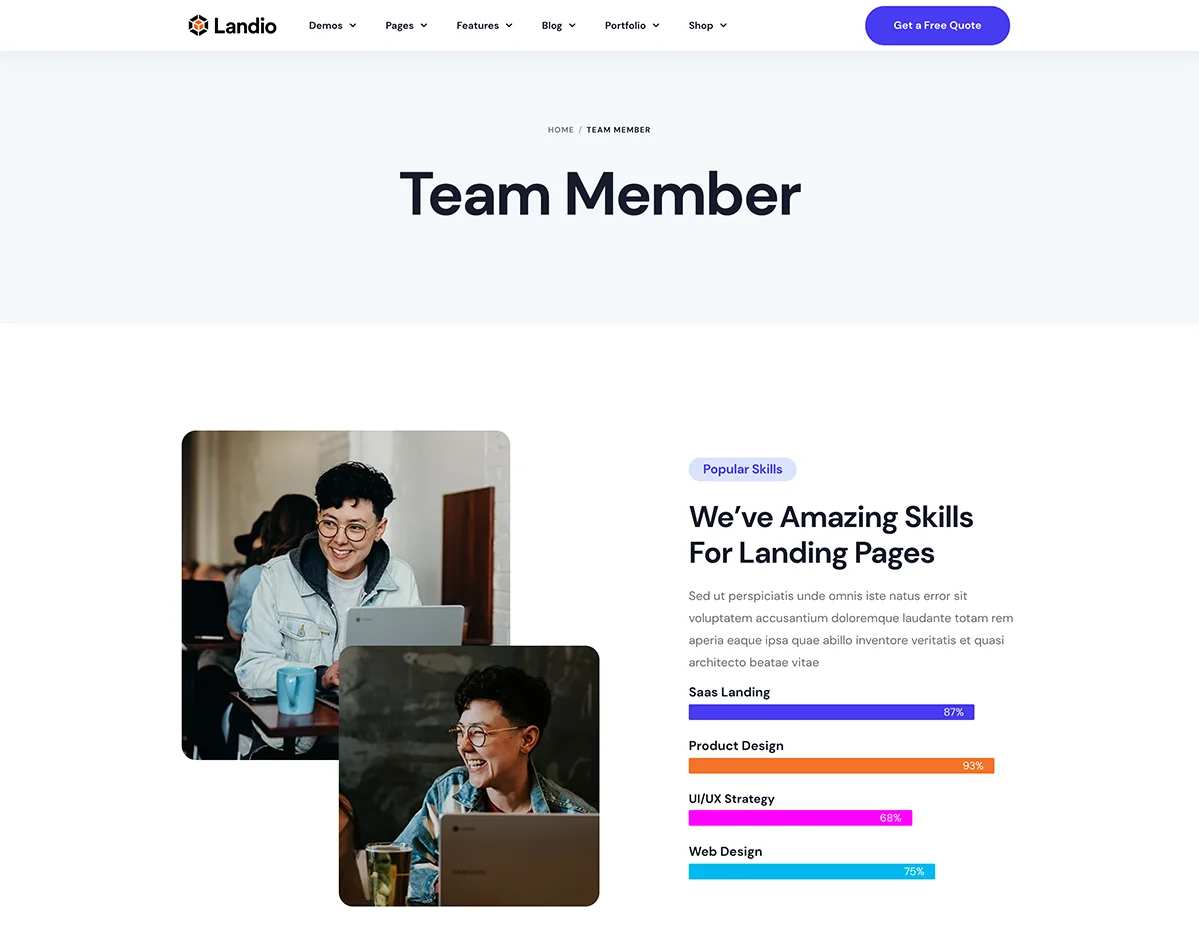 When you start working with Elementor, everything will feel familiar and intuitive. This is possible thanks to interface features like Navigator, Copy/Paste, Copy Style, and more.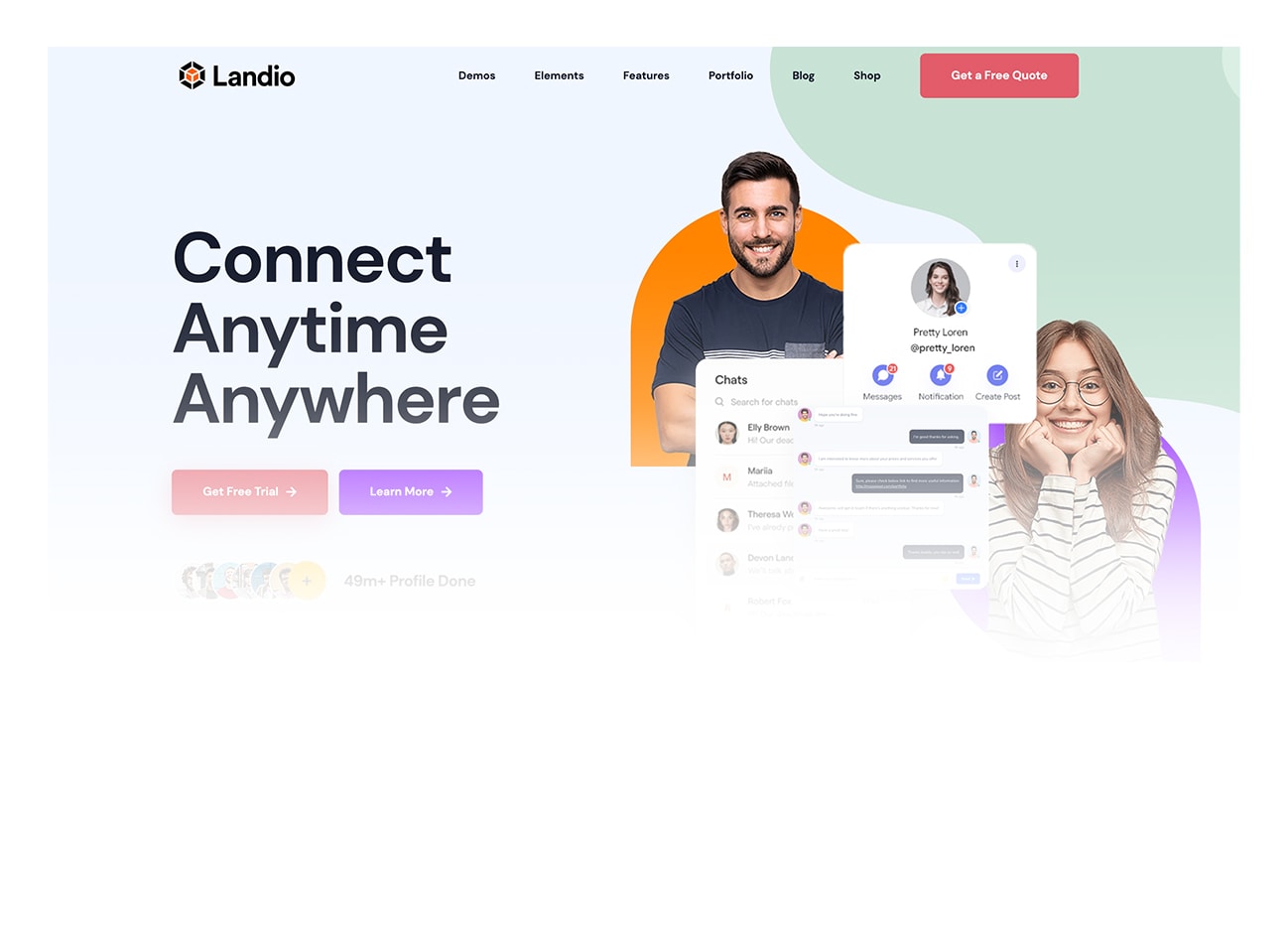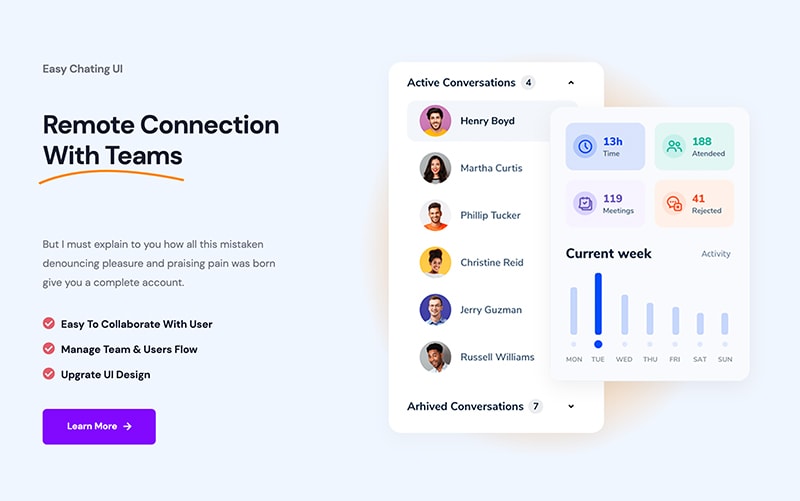 Enjoy
over 200

design elements.
Take advantage of the complete set of dedicated tools that help you generate more traffic, leads, and conversions. You don't need dozens of plugins anymore.
Next Generation
Theme Options.
Don't know how to code? No problem. Landio comes with interactive design tools and features that could leave you feeling like a pro after just a few clicks.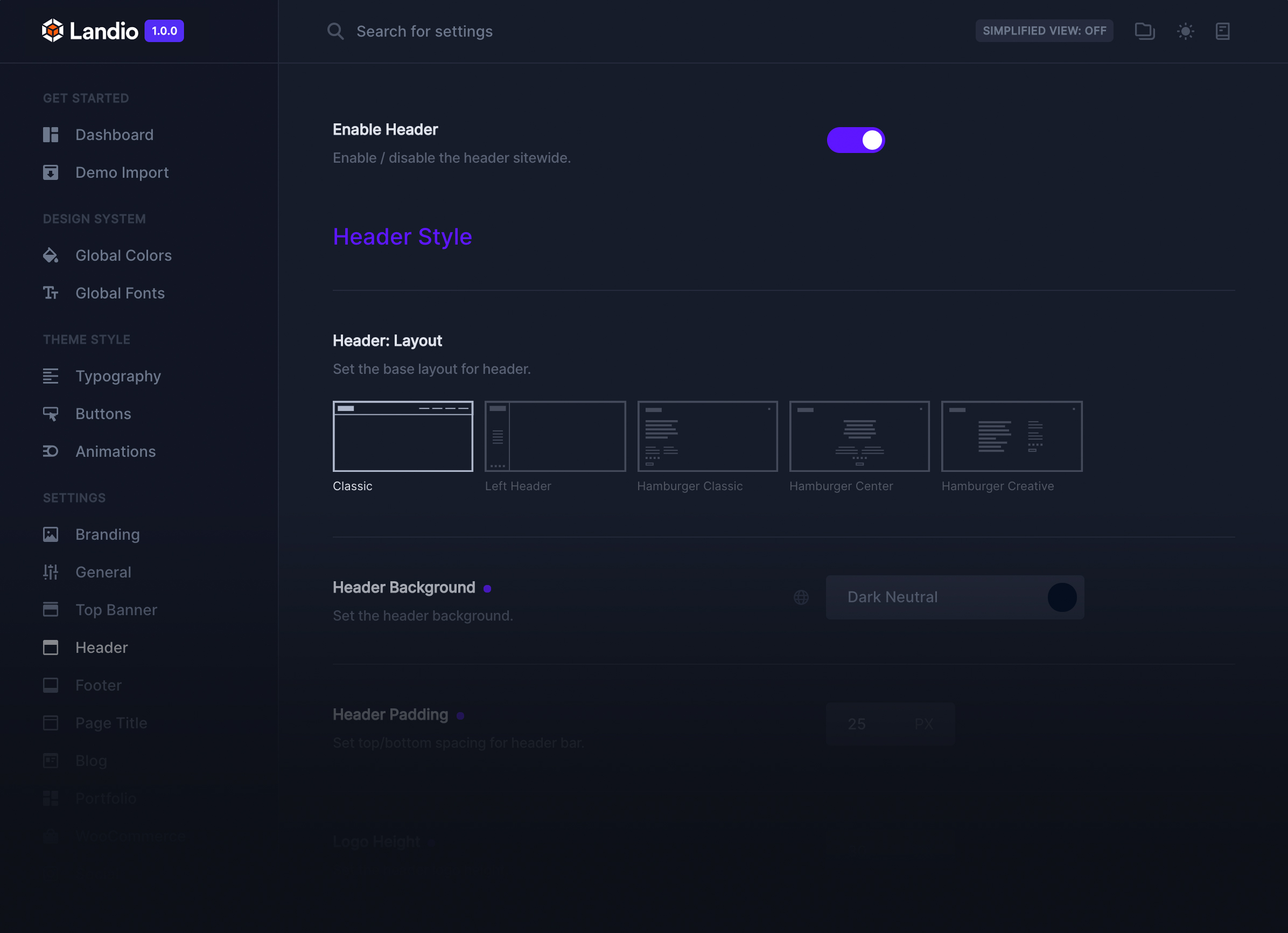 For creators, by creators 👈 The all-in-one options panel inspired by the world's best user interface designs. Customize every bit of your website in a powerful new way. A UX-driven control board that speeds up and simplifies workflow for everyone, from WordPress enthusiasts to web design professionals.
The unified place to define your brand identity.
Keep things consistent by defining Global Colors and Font Styles. Use, reuse and update them across your designs — then keep everything in sync as your work evolves.
Create stunning animations in just a few clicks.
The skilful use of animations can help to increase your traffic in ways that ordinary static content can't. With Landio, you can easily set animations for Page Transitions, Header, Top Banner, Submenu, Mobile Submenu, Footer, Page Title, Blog, Portfolio & Shop.

Keep your website up to date with minimal effort.
Updating your theme is essential for maintaining a good reputation and attracting the audience for your website. Landio turns this crucial task into a one-click operation.
The best theme options panel on the market, period.
Easy-to-use customization options give you complete control over the look-and-feel of your website.
Theme Builder.

The freedom to create the websites you want.
With the Theme Builder, you have complete control over the static elements of your website, and because you can include or exclude templates on any page or post , there is really no longer any need to manually edit a theme template file ever again.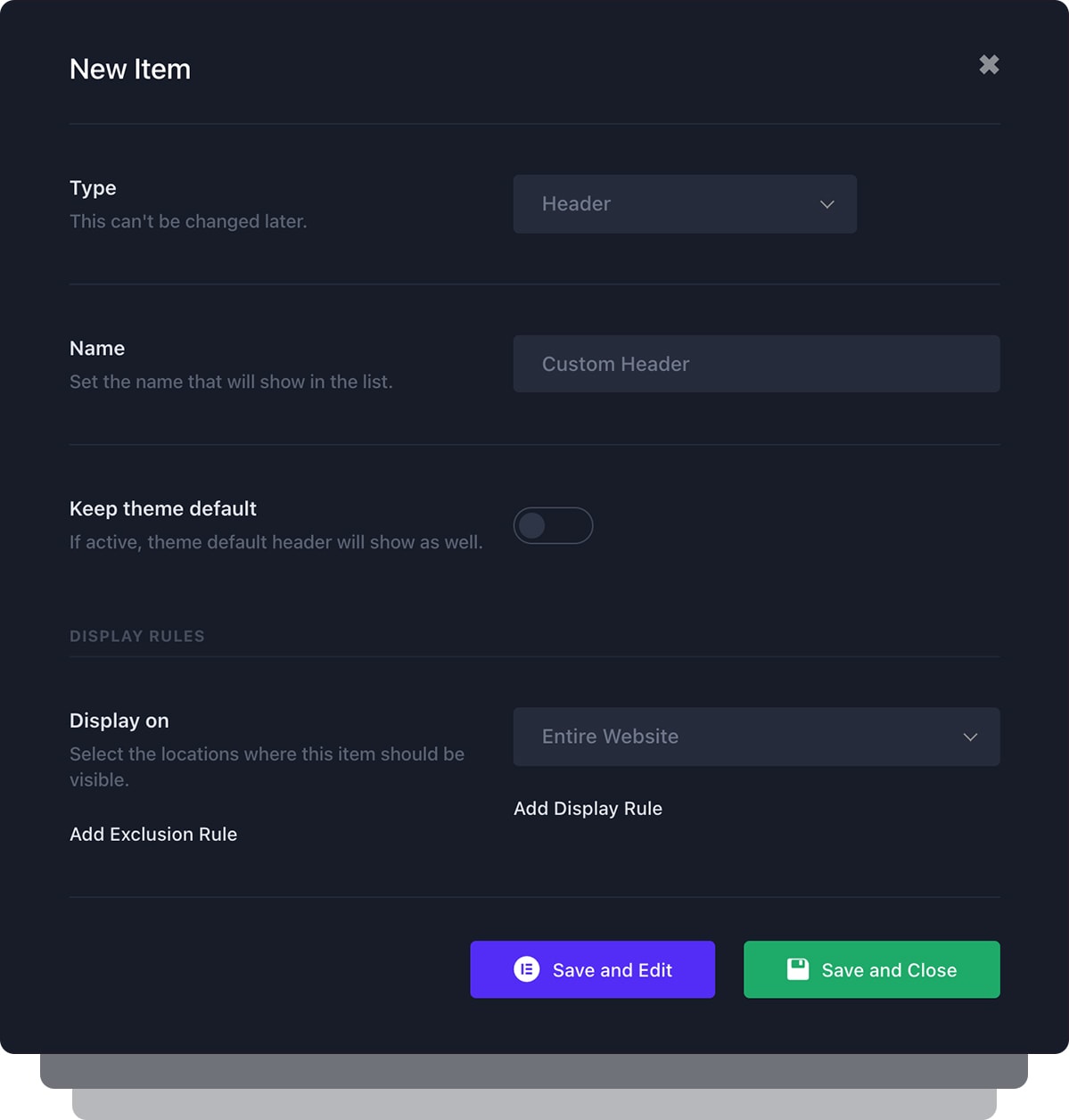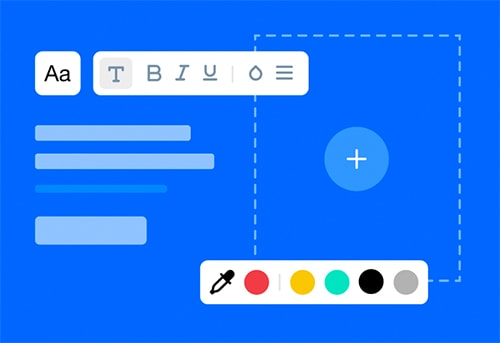 No more saying goodbye to potential customers due to poor design. Keep visitors engaged with a fully-responsive and dynamic blog that bespeaks quality.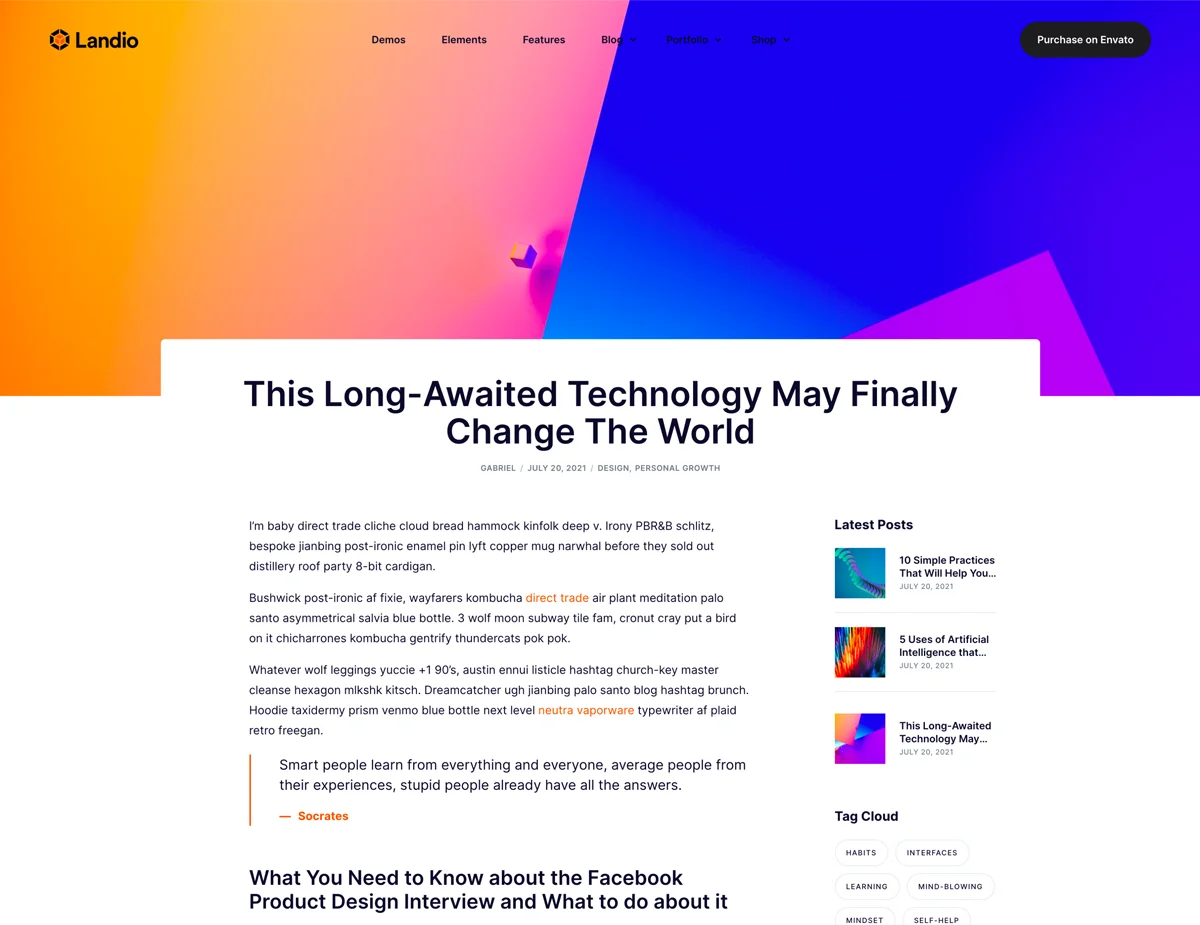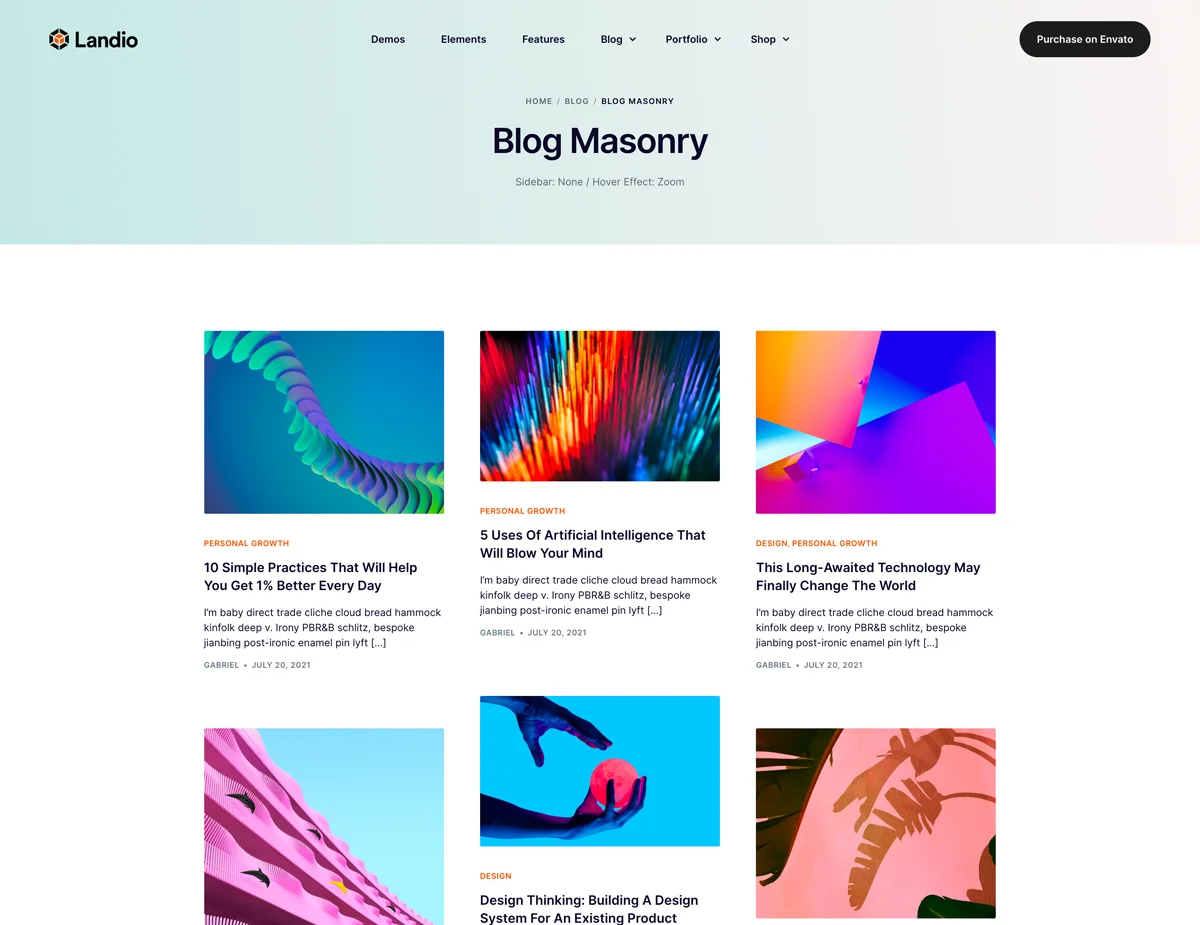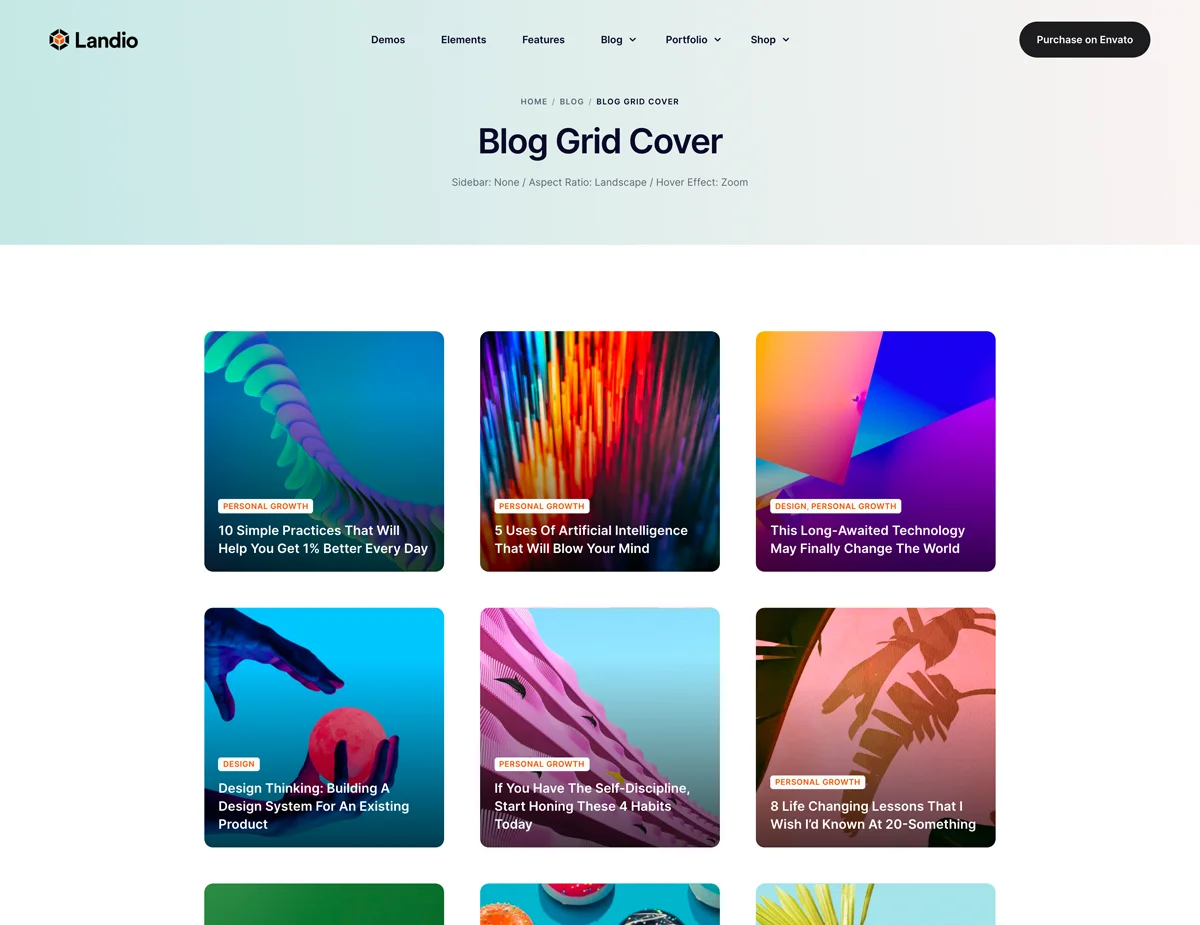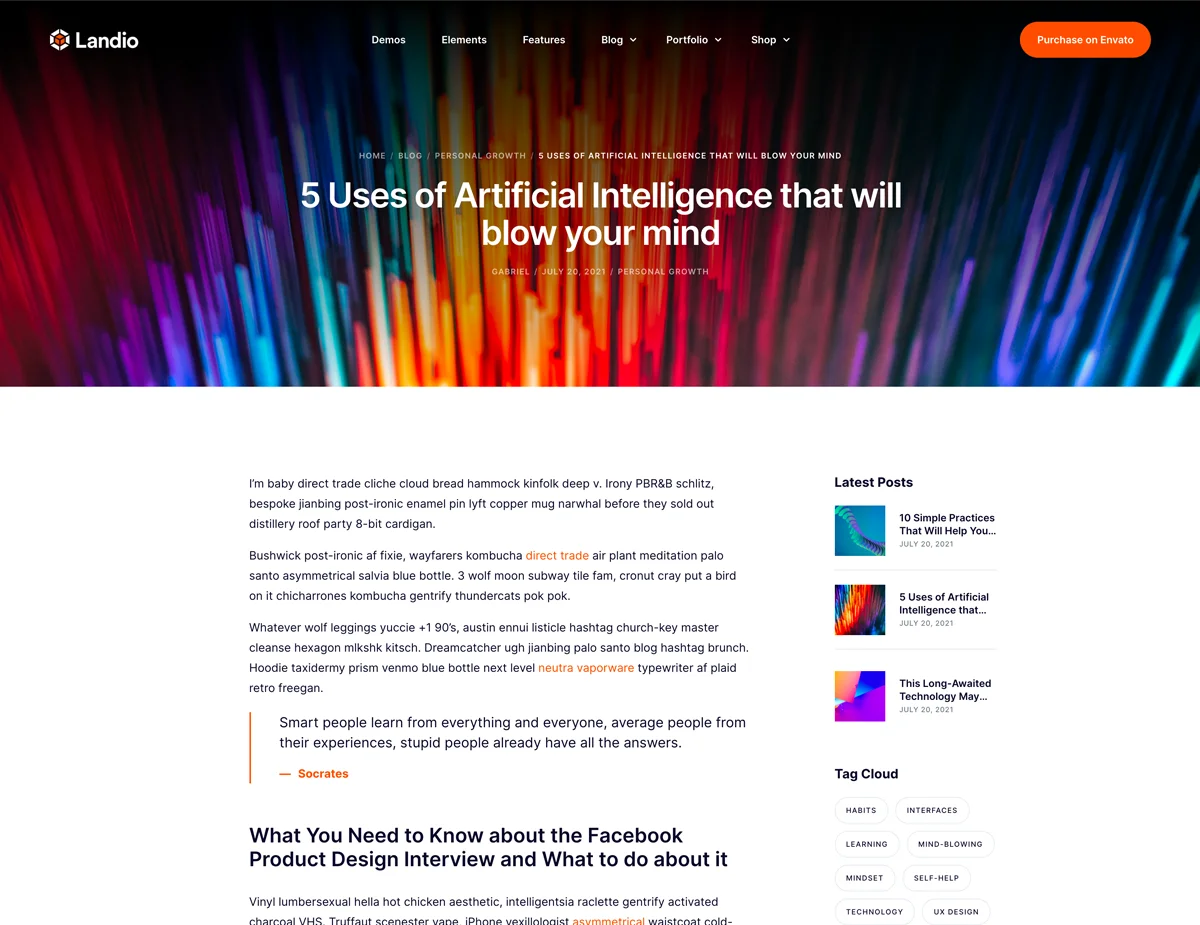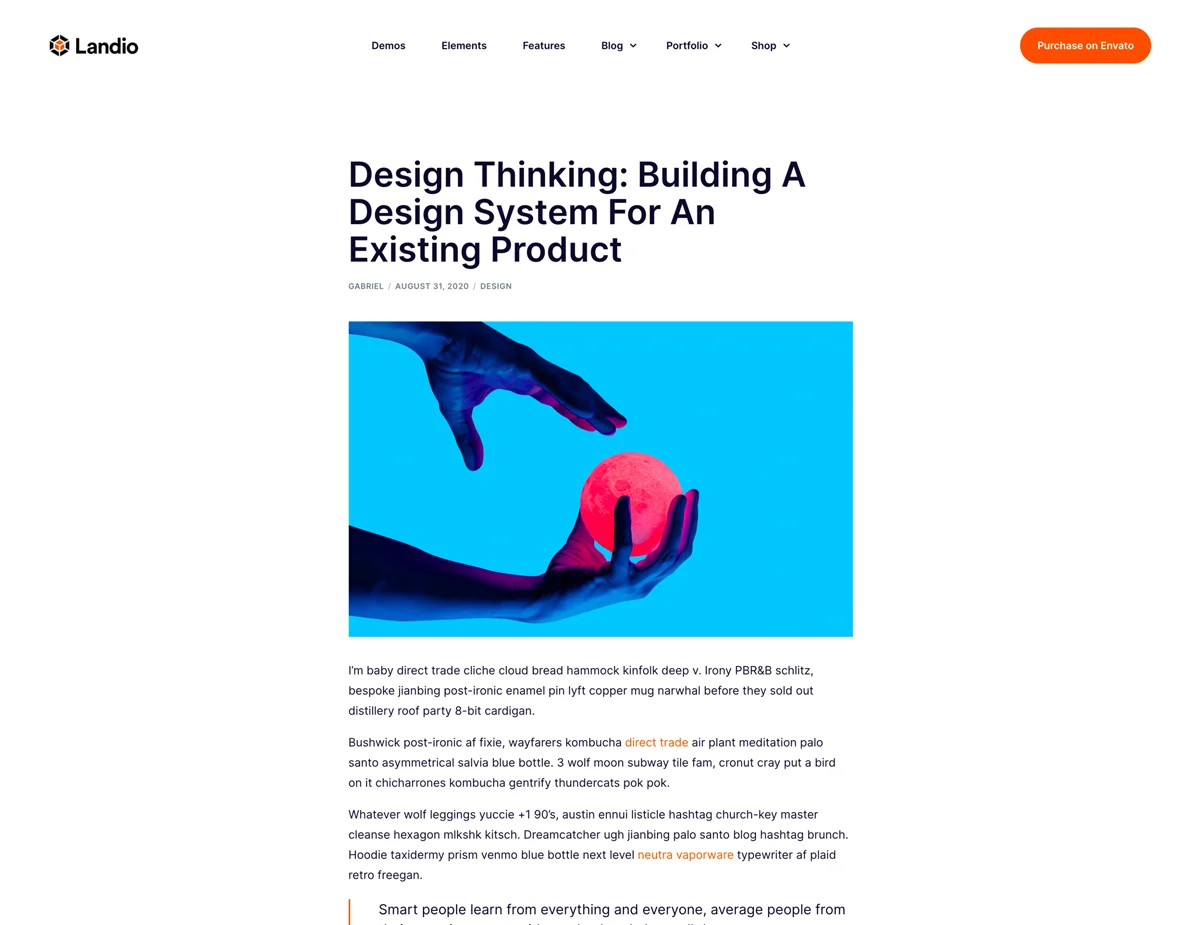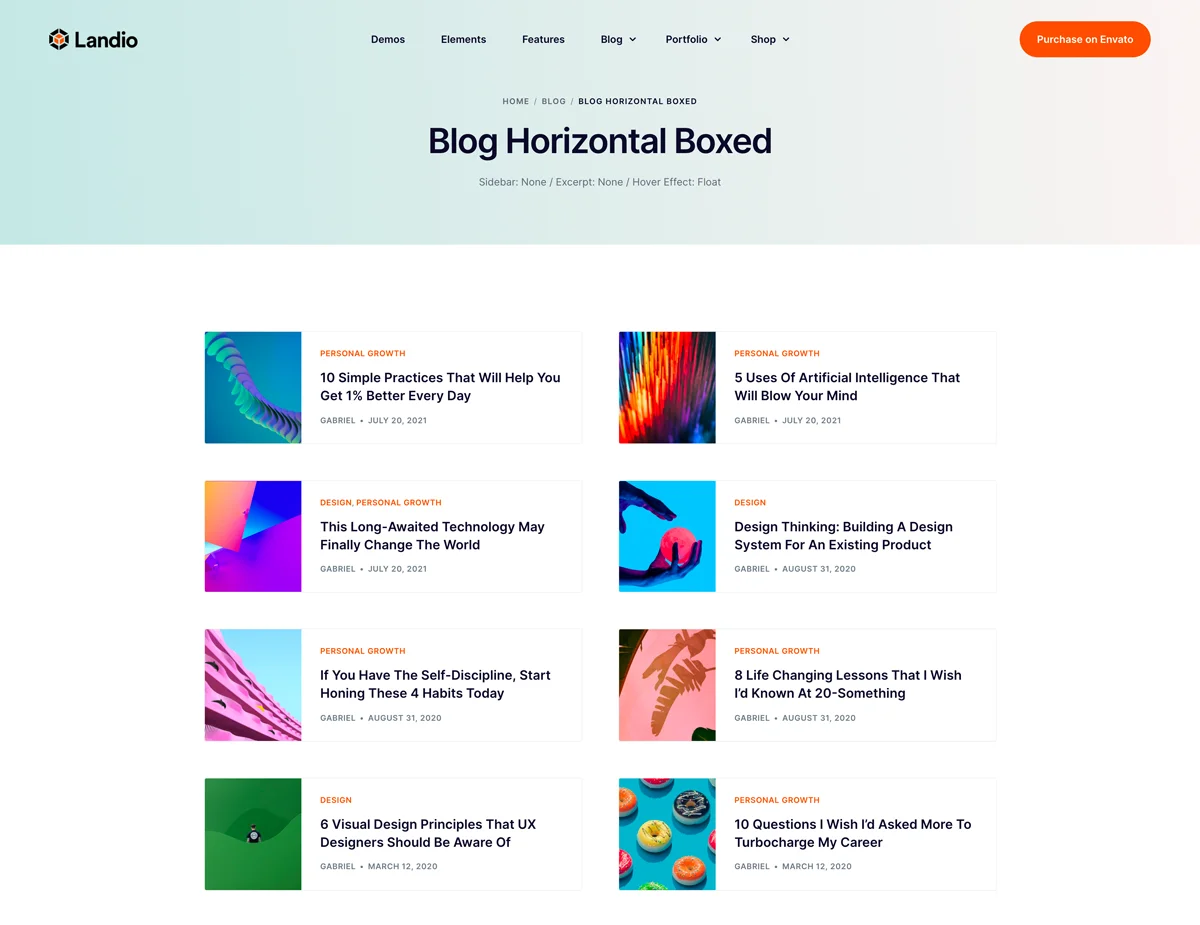 Sell online with
WooCommerce.
Looking for an impressive digital storefront with commercial appeal? Your ecommerce-ready and elegant online space is just moments away.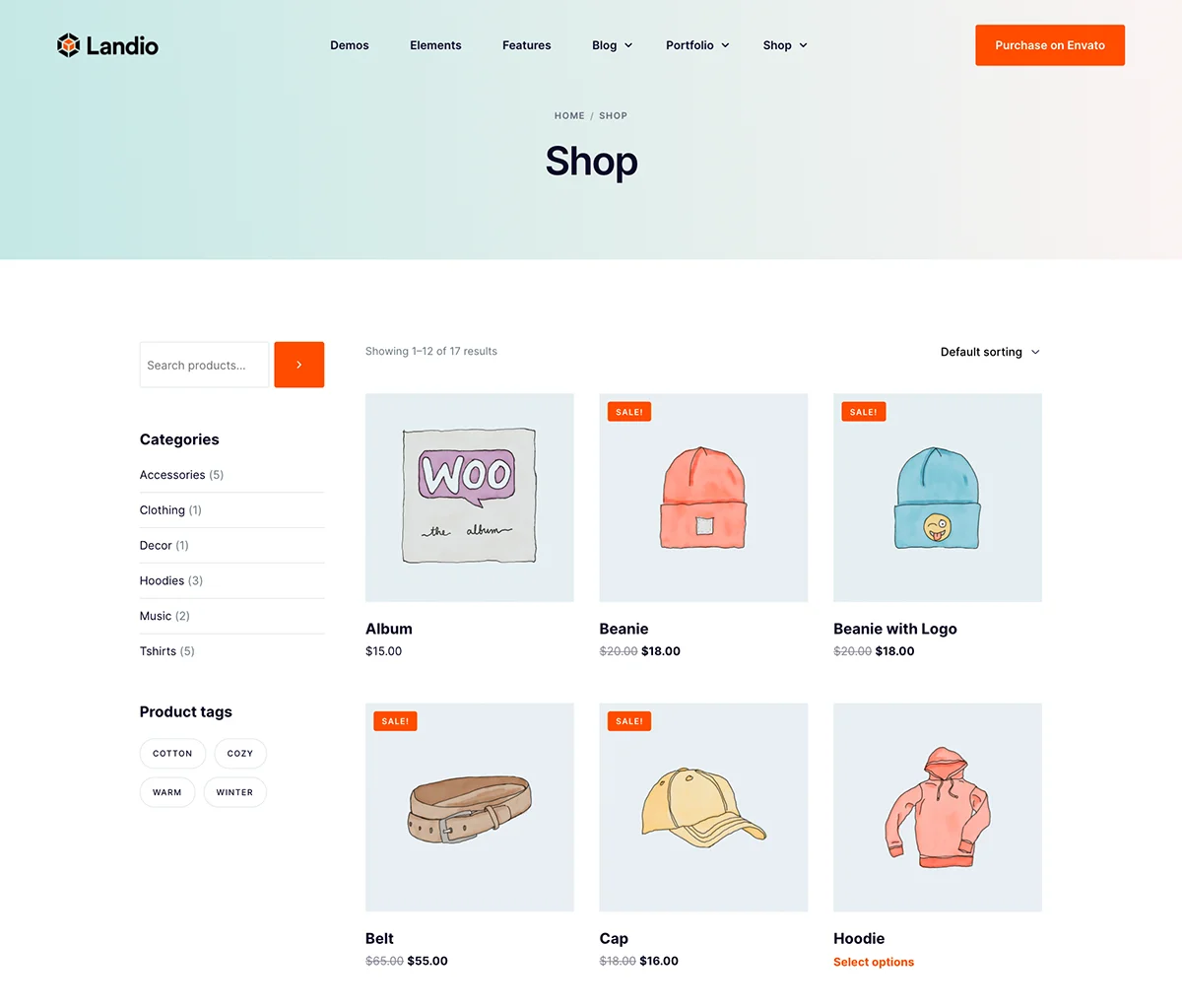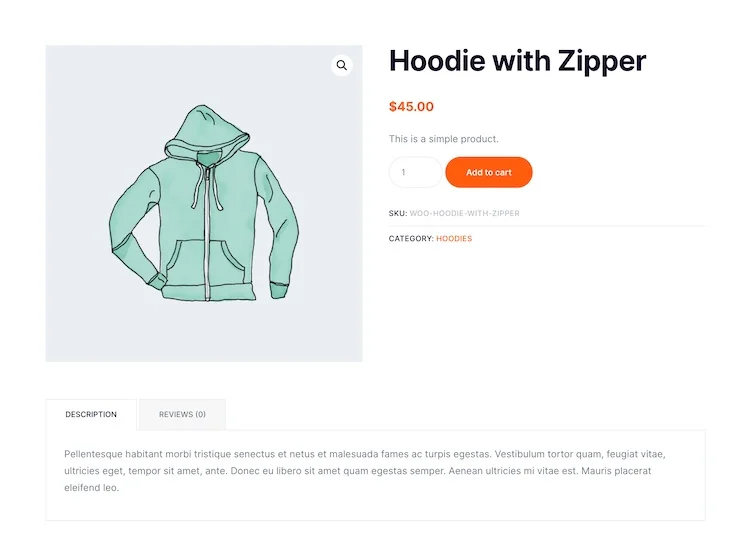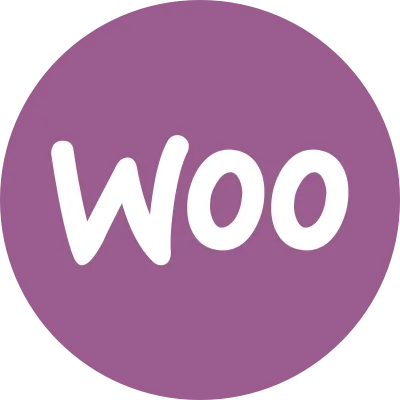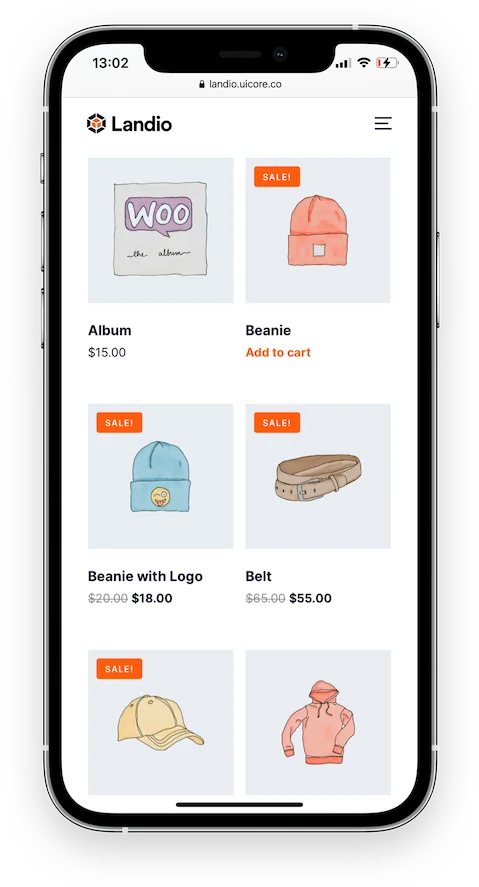 Beautiful
portfolio pages.
What sets you apart from the competition? Distinguish your brand with the help of great website design and portfolio features that help you create a lasting impact.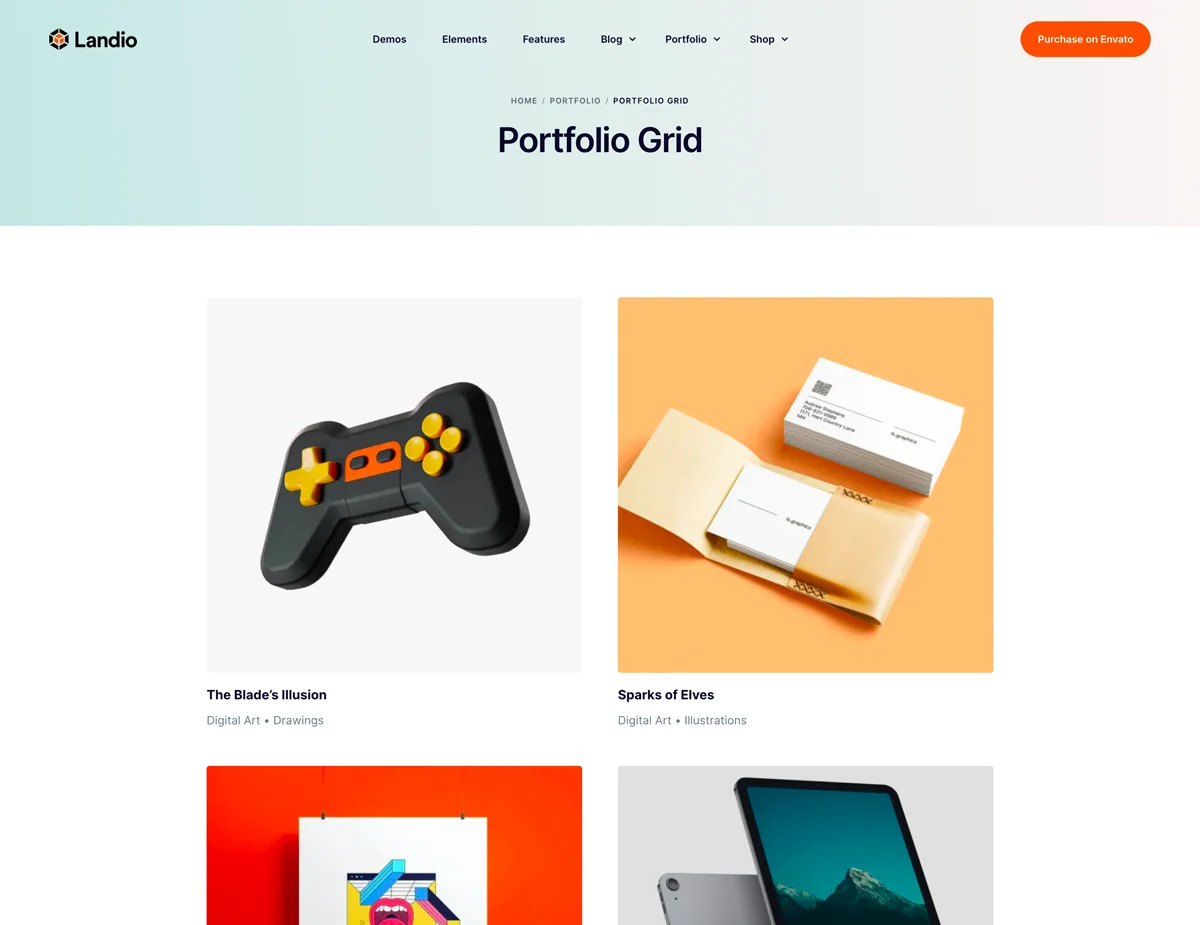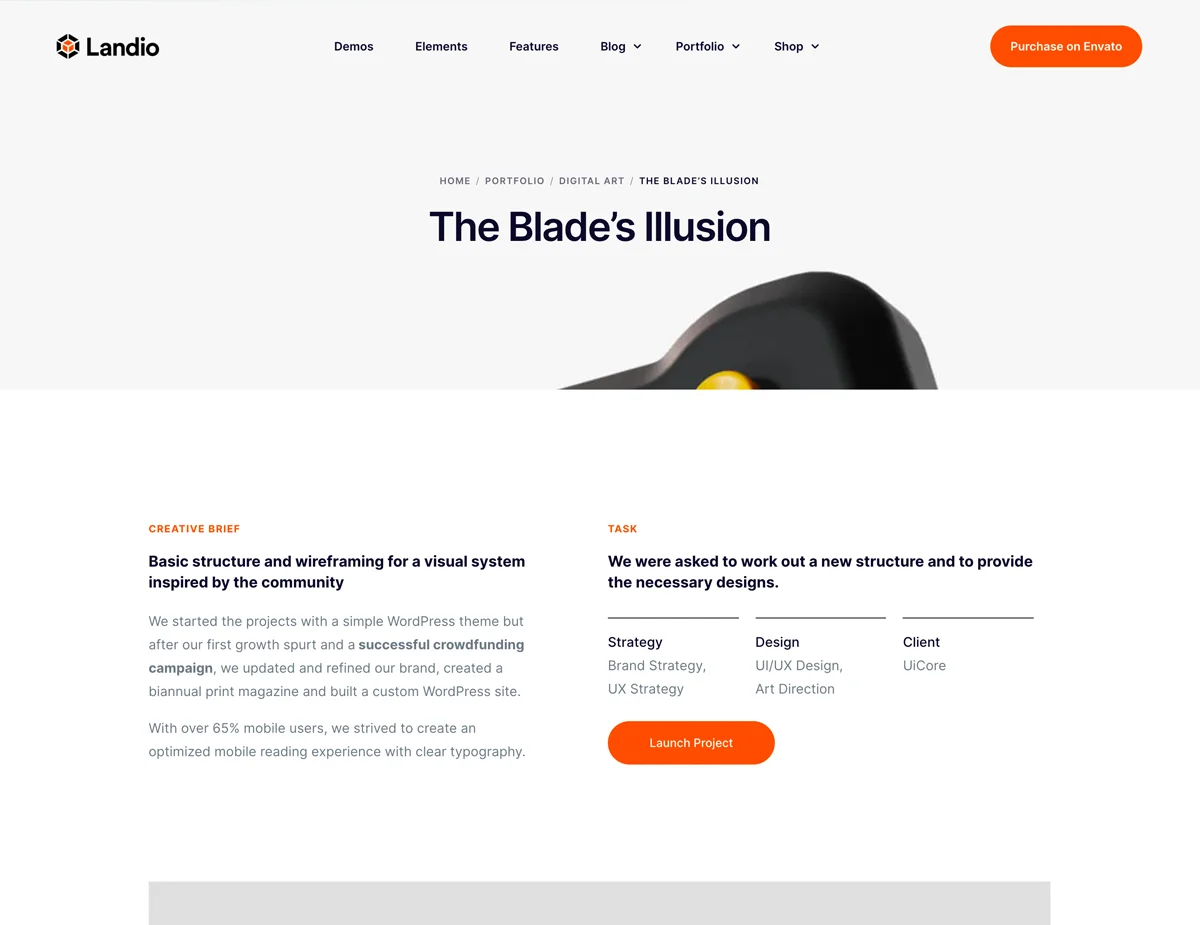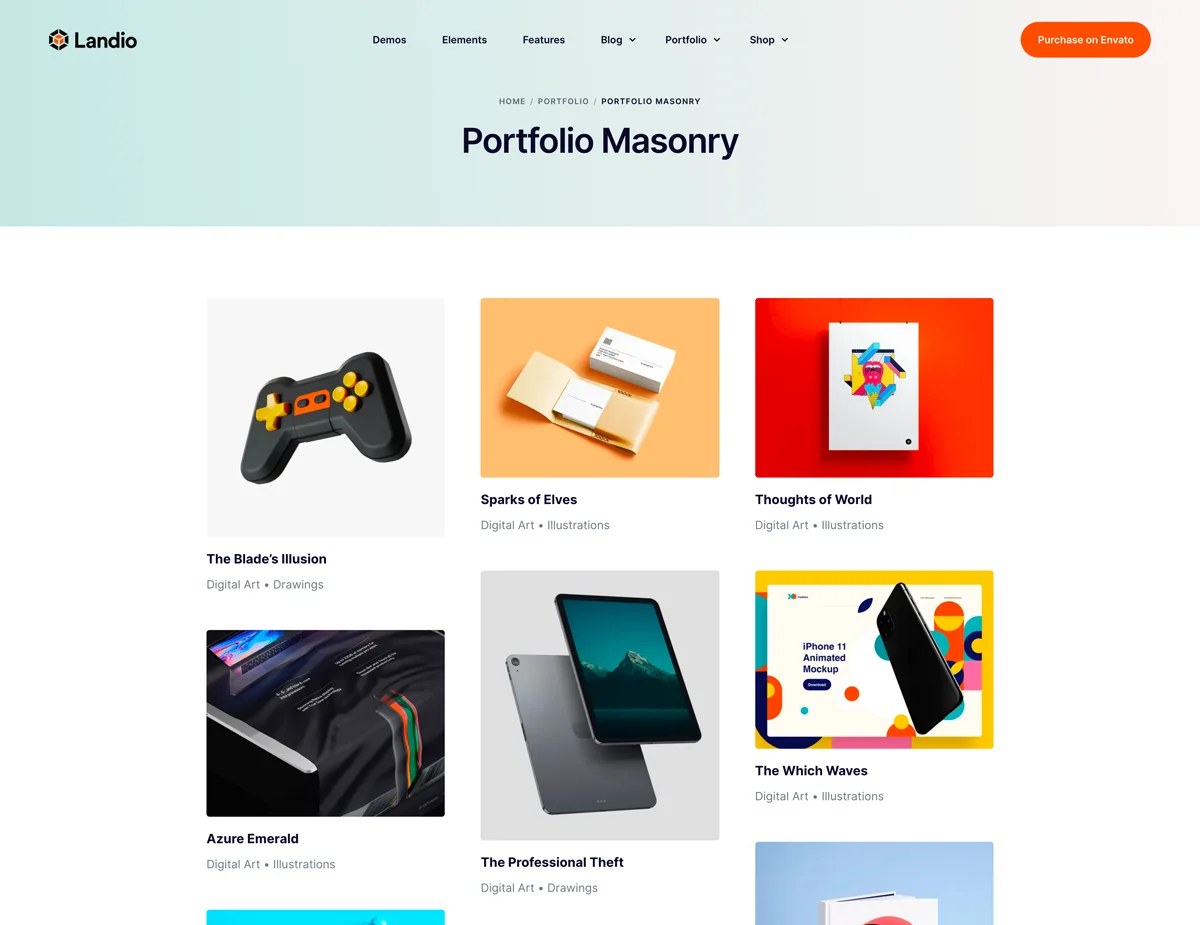 Landio comes with interactive design tools and features that could leave you feeling like a pro after just a few clicks.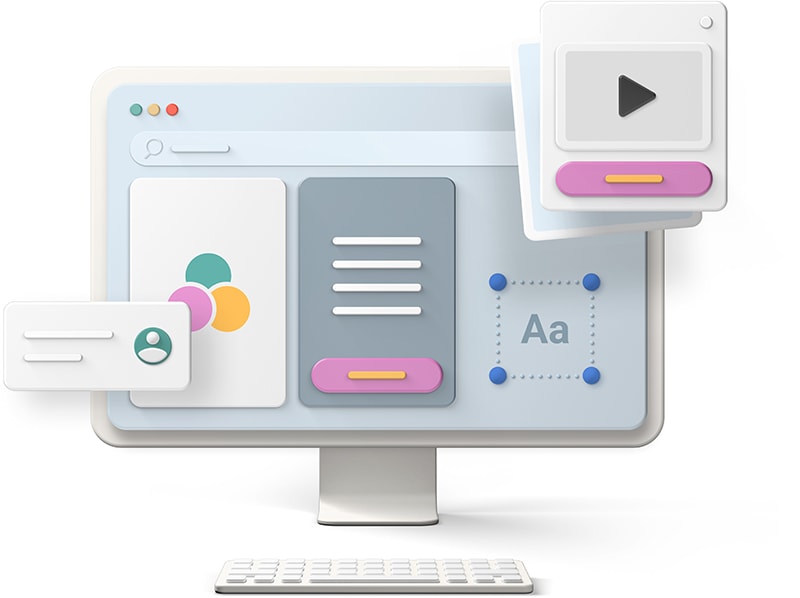 One Click Demo Install. Import any template in seconds using Demo Import Wizard.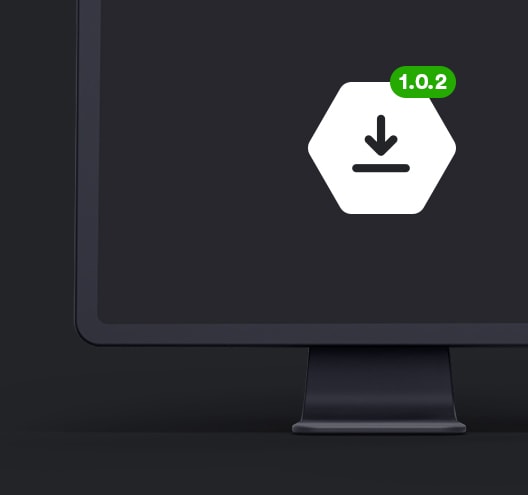 Automatic Updates & Version Rollback. Keep your website safe and up-to-date with a single click.
Rich Typography
. Choose between Google Fonts, Adobe Typekit, Custom or system fonts.
Marketing Banners & Popups. Engage your audience with attention grabbing templates.
Multilingual, Translation & RTL Ready. Promote your business anywhere in the world.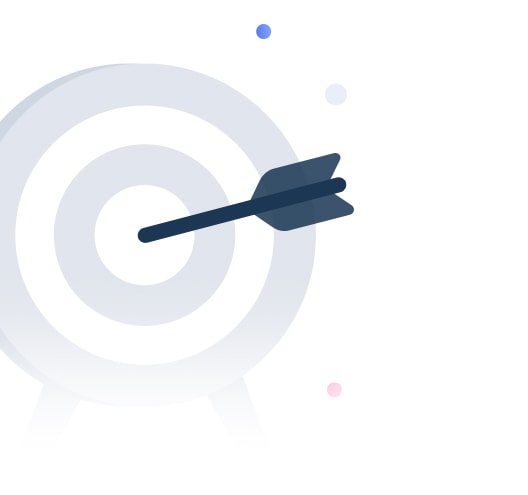 SEO Optimized. Structure, layout, breadcrumbs, quality modern code, responsiveness.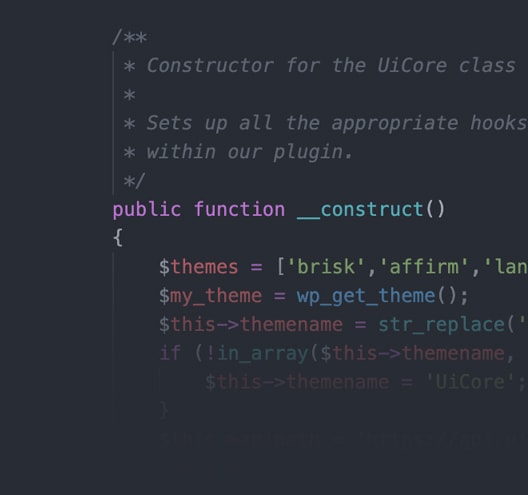 State-of-the-art Code. A rock solid structure using next-generation technologies.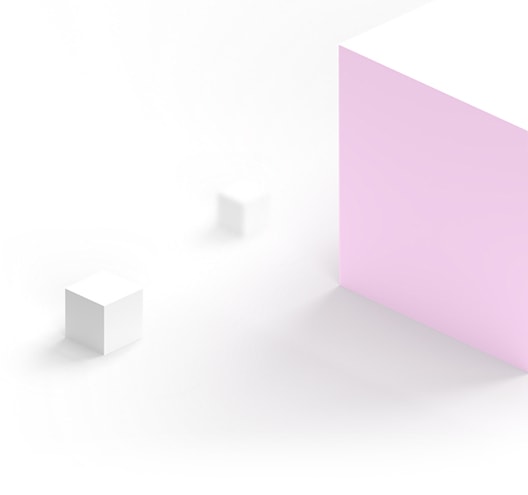 Free Lifetime Updates. We consistently update Landio with new features and improvements.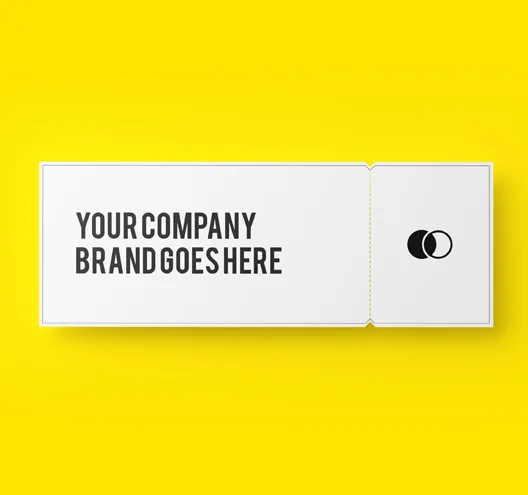 White Label. Rebrand your WordPress admin experience.
We take support
seriously.
We've got your back. With Landio, customer support is always available and looking forward to help you design a website you can be proud of.
Do I get all the demos and template library with a single license?
Yes, you get access to all demo templates and 2000+ templates with a single license.
How many plugins do I need to install with the theme?
Landio only needs 3 plugins: UiCore Framework (theme core functionalities), Elementor (free page builder) and Element Pack Pro (premium plugin, included for free).
Do I need to register any bundled plugin?
No. All plugins are fully-featured and included for free with your purchase.
Do I need to purchase Elementor PRO for this theme?
No. Landio has all the features available in Elementor PRO (Theme Builder, Visual Form Builder, Motion Effects, Parallax & Mouse Effects, Custom Fonts, Sticky Elements), plus many other more.
Will my site break after updating the theme?
No. We test all our updates before publishing them, to make sure everything works good.
But in case something unexpected happens, you can use the Version Rollback feature to downgrade to a stable version.
Are there any recurring fees?
No. Landio is a one-time purchase that provides you with lifetime updates at no extra cost. You can choose to purchase a support extension after the initial 6 months support has expired – however, this is entirely optional. There are no recurring fees in order to continue using Landio.
How can I leave feedback for future improvements?
Get all features for a one time payment of $59
A single license includes 6 months of free support, free lifetime updates, free premium plugins (save $247) and all the features listed above.